A Page from My Journal of a Plague Year

I warn you, this a long post, FULL of all sorts of recommendations--books, videos and music, recipes, self-care, virtual armchair traveling. So grab a cup of coffee or a glass of wine and dig in!
Back to Blogging, Maybe?
I used to be a prolific blogger, back in 1998-2003 or so, when the blogging world all knew each other and blogging was a fun place to share ideas and updates and to meet people. News sites hadn't discovered the blog yet, advertising was scarce or non-existent and instead it was a community of bloggers on platforms like Blogger, Open Diary, Live Journal, Typepad and later (2006) Vox.

And when I say prolific, I meant I would blog little missives sometimes twice a day. The posts ranged from long form to a few paragraphs cataloging some of the things that caught my fancy at that moment. They were sometimes political, sometimes ranting, but more often, full of happy, interesting stories and anecdotes of the world around me and the fascination of what could be found on random corners of the Internet.
Somewhere over the years, as I became a social media practitioner for my day job, I lost a lot of the freedom that I had in blogging. I became more serious, more bent on "what I share must only be neutral and useful." My blog posts became less me and more about the world of my books, of food and my author life. I find that I miss those funny posts, the sharing of cool things I've found, the chatting with people through the words on my site.
As I write this I'm on day 56 of lock-down. I haven't been to a bar or restaurant in two months. I haven't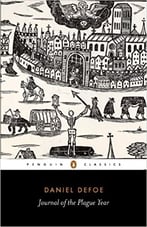 hugged a friend in that long. I haven't gone to a show. I, like so many other author friends, have struggled to write.
A couple years ago I read Daniel DeFoe's A Journal of a Plague Year. I had not expected to like the book--I was reading it purely because it's on a list of classics that I had vowed to read in my lifetime. But I was hooked after just a page or two. I didn't realize at the time that it was fiction...it read like a true account of life during the plague of 1665. DeFoe was only five then so while he likely remembered much of the horror that claimed the lives of 97,000 people, he also had the fortune to come into possession of the journal his uncle left behind, chronicling details of the plague. The end result is a book that is absolutely riveting. Never in million years, though, would I have ever expected to be living in a pandemic myself, with nearly 64,000 people dead in America alone. I know many people who have had it and survived (including my 97 year-old landlady!), but also many whose parents or grandparents haven't, which breaks my heart. Now, I can't stop thinking about Defoe's book (or The Stand, or Station Eleven, or The Decameron). Things are different, of course, in that there aren't carts going around the city asking people to bring out their dead. Instead we have refrigerator trucks outside hospitals and tents in city parks. We have the ability to stay home and order in and watch Netflix and play video games to our heart's content. Or, well, some of us have. We are generally living in strange, bizarre times. Case in point, toilet paper costs more than oil these days. The virus is stressful enough, but the disastrous way that the management of the virus is being handled in the US is far more agita in itself (and yes, I'm aware that's not really an Italian word!).
Despite the fact that the days are blurring somewhat together, and day-to-day I'm feeling varying levels of optimism, there ARE interesting things or helpful things happening in my little life that I want to share with other people, to share with you, my readers. Maybe you will find them interesting or useful too. So, herein is what I'm thinking will be the first of several of my own "journal" entries for this plague year of 2020.
What I'm Reading (or What I Think You Should Read)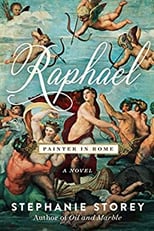 Raphael, Painter in Rome, by Stephanie Storey just came out! It's a pure delight and a wonderful way to celebrate the famous painter's 500th birthday. Stephanie and I recently chatted all about Italy and Rome, which you can view here.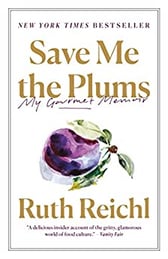 Ruth Reichl's memoir,
Save Me the Plums
,
chronicles her time at Gourmet Magazine, which was one of my favorite magazines ever and I was SO upset when Conde Nast shuttered it. I loved this book, not just for the food writing, but for her storytelling prowess. It has left me yearning for the magazine's return, sigh.
I also have put together
a list of my favorite fiction books set in Italy
,
which you can buy from Bookshop.org. All proceeds go to help Indie bookshops!
Speaking of books...join me and Christopher Castellani, Kate Quinn and Stephanie Storey as we talk about all things Italy this Sunday May 3. Kate's even going to do a bit of opera singing! Sign up includes a book (or books) of your choice! https://bit.ly/3anVVOw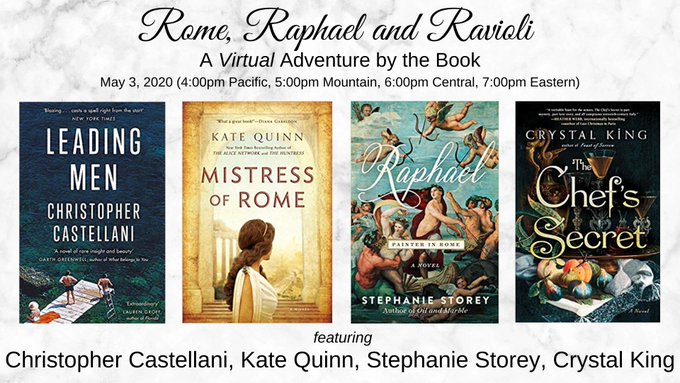 What I'm Doing to Stay Sane
I meditate every day for 10-30 minutes using the Calm or Insight Timer apps. My unbroken streak is 311 days now! It makes a huge difference for me in lowering stress, giving me patience and helping me to think better and differently.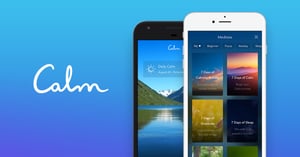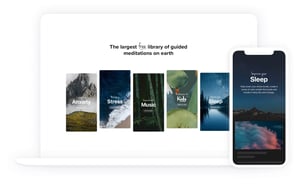 I have also been taking the
Yale Happiness Course
, which isn't teaching me anything overly surprising, but I find that it provides some good, calm reminders to be grateful, to be kind and to not despair about this bizarre situation we find ourselves in.
I also
journal every day
in the morning and that has been a good tether and a record of the total, utter weirdness of everything in the world.
What I'm Listening/Watching To
I have/had tickets to so many bands this year...Dead Can Dance, Jens Lekman, Magnetic Fields, The Fratellis, Violent Femmes & X, Pet Shop Boys/New Order. Half of those have been cancelled and the other half I'm not sure I'll go to even if they aren't, sigh. But fortunately, there is a lot of great music online right now. I'm loving the creativity of artists in lock-down.

I'm also loving the songs of Death Cab for Cutie's Ben Gibbard who has been doing live sets from home and is taking donations for the Hunger Intervention Program.

Green Day's Billie Joe Armstrong has been releasing covers every Monday. I was EXTRA happy that his latest is an Italian song, Amico.



My husband and I have also been catching up on Season Three of WestWorld.
And catching the latest John Oliver Last Week Tonight every week too.
What We Are Eating
Too much comfort food, that's for sure. I stocked up on Cadbury Mini Eggs, so that's a guilty pleasure that will last for a little longer.
I'm lucky enough to live in an area where we can get a lot delivered to us (although if using Instacart, Shipt or Mercato it could be a week before things arrive). We can also take advantage of delivery from places like Formaggio Kitchen, my favorite cheese shop, and from small farm producers too. We recently bought a whole bunch of duck from Tasty Duck and I couldn't be happier. One of my favorite recipes is the ancient Roman recipe in Apicius, which is also in the free
.
Sauce for Duck - Apicius 6.2.1
Serves 4

This is a wonderfully flavorful sauce that is excellent with duck. The original recipe also says it's also
good with crane, partridge, turtle-dove, wood-pigeon, dove and "various other birds." We'll stick with
the duck. We sometimes sous vide the duck and add the sauce afterward, but it is equally delicious (and
faster) to sear the breast as well.

 2 lb duck breast
 1 tsp pepper
 1 tsp ajwain or celery seed
 1 tsp cumin
 1 tsp ground coriander
 1 tsp asafoetida (or 2 cloves garlic)
 2 tbsp honey
 2 cup of sweet wine (I use the Greek Kourtaki Samos Muscat wine)
 2 tsp sherry vinegar
 2 tbsp vincotto
 2 tsp colatura (Vietnamese or Thai fish sauce works just fine)
 1 tsp cornstarch
 A few sprigs of fresh dill
A few sprigs of fresh oregano

1. Combine all ingredients through the colatura. Whisk together and set in a small saucepan over
low-medium heat.
2. Bundle together the tops of the sprigs of dill and oregano with string to create a bouquet.
3. Score the skin side of the duck and salt and pepper both sides.
4. Add the duck to a cold pan, skin side down, and bring the pan to medium-high heat. Add the
bouquet to the melted duck fat, swirling it around to flavor the oil and meat. Sear off the duck
fat, 3-4 minutes once the pan is hot. Flip it over and give it the same time on the other side. This
should render the duck medium rare. Let it rest for a few minutes.
5. Remove the bouquet from the duck fat and add it to the sauce to impart a little more flavor.
After a minute or so, remove and discard.
6. Add cornstarch to the sauce to thicken.
7. Pour over the duck and serve.
We've made a TON of new recipes in recent weeks that we've loved including:
Armchair Traveling

If you can't travel, here are some virtual substitutes to help with your wanderlust:
Until the next plague journal entry, stay safe, i miei amici.