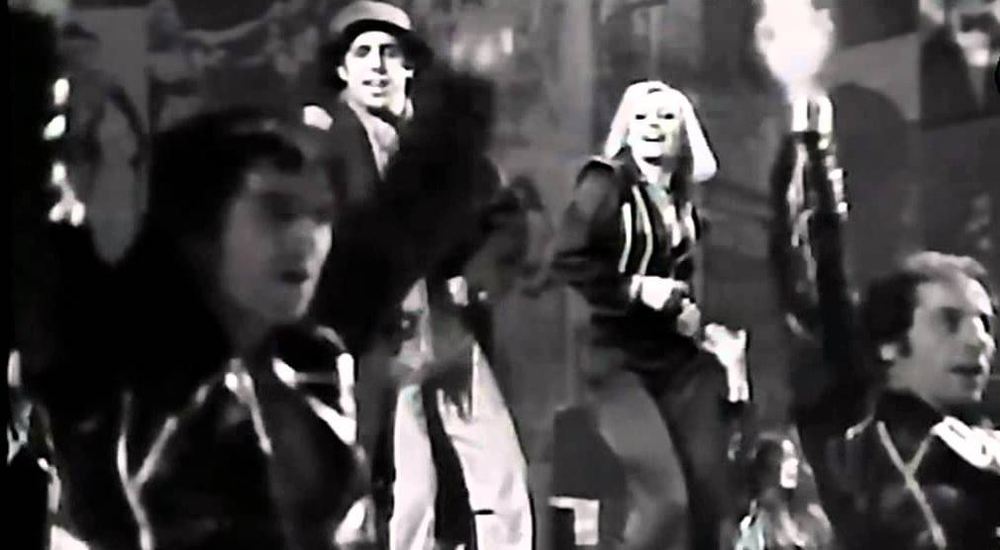 I love when TV station RAI shows Italian music and variety shows from the 50s-70s. One such little slice of the past popped up for me and caught my eye. It was a catchy tune which sounded like English yet I couldn't quite figure it out. Turns out I wasn't really supposed to. The 1972 song, Prisencolinensinainciusol, is by Adriano Celentano and his wife, Mori. Wikipedia tells us:
The song is deliberately meant to sound to its intended Italian audience like English spoken with an American accent.


The song was produced with the purpose of exposing Italian pop artists and musicians who were deceiving the public, pretending to speak/understand english lyrics and plagiarizing American and English songs, so this was a satirical parody to underscore the fact that those artists and musicians were not fluent in any form of English at all, and the Italian public would accept and popularize any song sounding like English, whether or not it was accurate.

Celentano's intention with the song was to explore communications barriers. "Ever since I started singing, I was very influenced by American music and everything Americans did. So at a certain point, because I like American slang — which, for a singer, is much easier to sing than Italian — I thought that I would write a song which would only have as its theme the inability to communicate. And to do this, I had to write a song where the lyrics didn't mean anything.
The video itself has wonderful choreography and the song is fun and lighthearted. This version has famous Italian diva Raffaella Carrà lip synching to Mori's words.
http://youtu.be/FcUi6UEQh00
Related articles