RECIPE: Mini Chicken Adobo hand pies

This fantastic recipe is part of the Book Club Cookbook Blends Bash I jumped at the chance. If you aren't familiar with The Book Club Cookbook's Book, Song and Movie Blends, you are in for a treat. Their spice blends are high quality and super punny too. They make great gifts for any book, movie or music lover.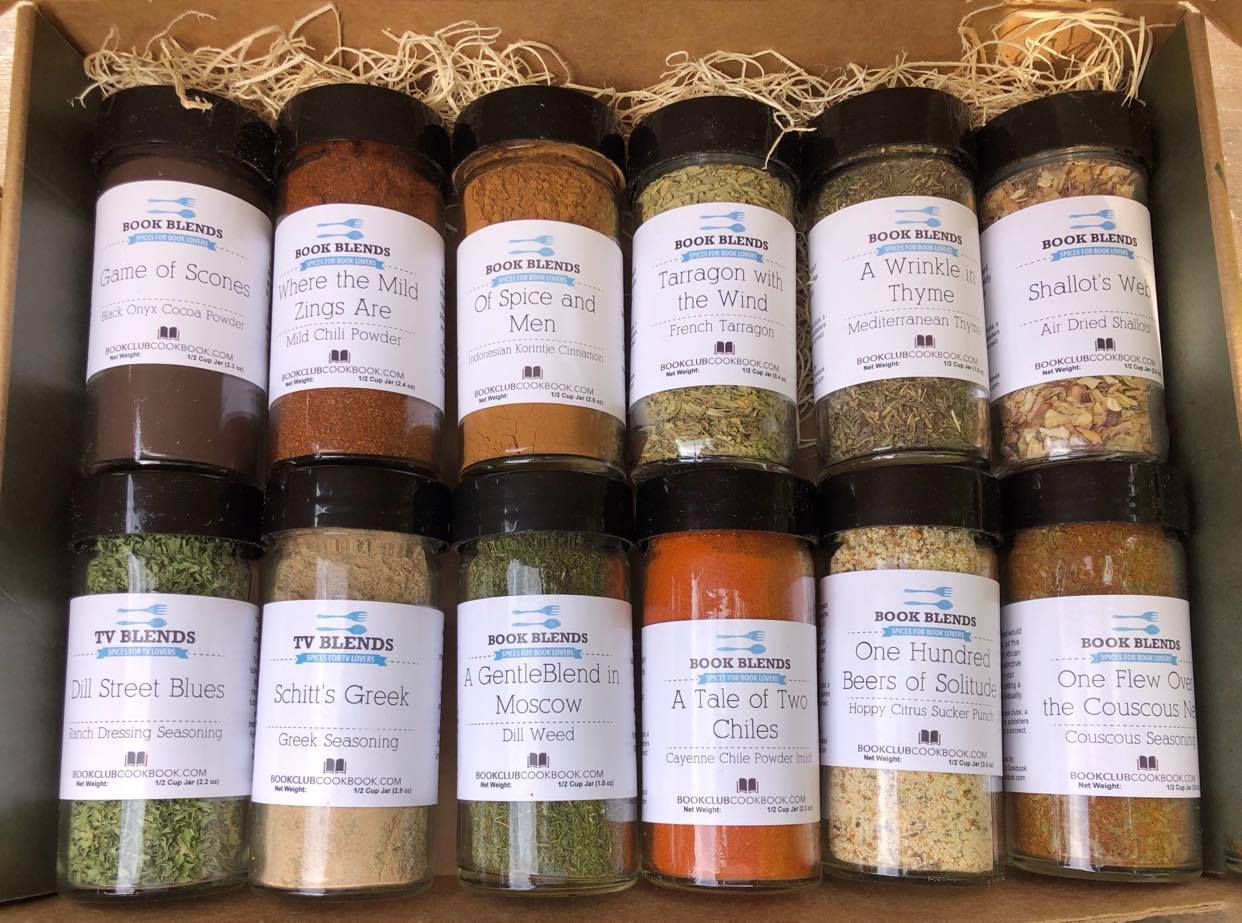 When I first saw the Miami Spice adobo blend, my thoughts went right to a recipe that the main character in my fourth novel (in progress), Antonio Latini, the fancy lad below, included in his 1694 cookbook, Lo Scalco alla Moderna.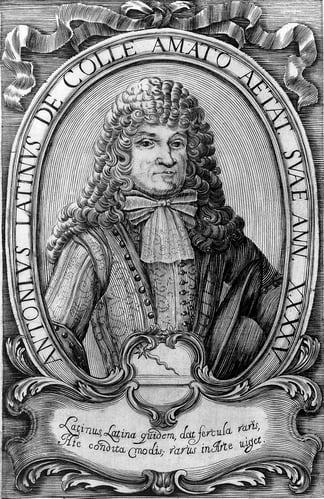 His recipe is fairly simple (translation is by Professor Tomasso Astarita, Antonio Latini's "The Modern Steward, or The Art of Preparing Banquets Well").


Antonio Latini was the steward for the Spanish viceroy in Naples and as he was working with a bunch of Spaniards, the recipes he includes in his manual have that influence. At this point in time, the usual spices were up to the cook but likely included cinnamon, clove and nutmeg. However, Latini also says these pies are made in the "Spanish style" which often included oregano, onion, garlic and chile spices, and in fact, Latini is the first person to have recipes with chilis and tomatoes that show up in print.
Marinades using vinegar (adobos in the Spanish language) became more and more popular at this time, especially when the Spaniards became enamored of the practice when their colonists in the Philippines described a similar method of cooking used by the people of that land.
While this recipe sounds like he means for these to be small covered pies rather than folded ones, Latini also describes impanatas in his manual, just two recipes up from where this one appears. Of course, we know them today as empanadas.
The Miami Spice blend includes cumin, paprika, coriander, fennel, yellow mustard, garlic, onion, ancho, pasilla, and Mexican oregano. I think that Latini would have found this spice blend to be absolutely perfect for his small pies. I certainly did!
Latini's recipe also calls for the pies to be served with sugar on top--I'll leave that up to you, but I have left it out of the recipe as we modern eaters tend to separate sweet and savory in a way that people of the past did not.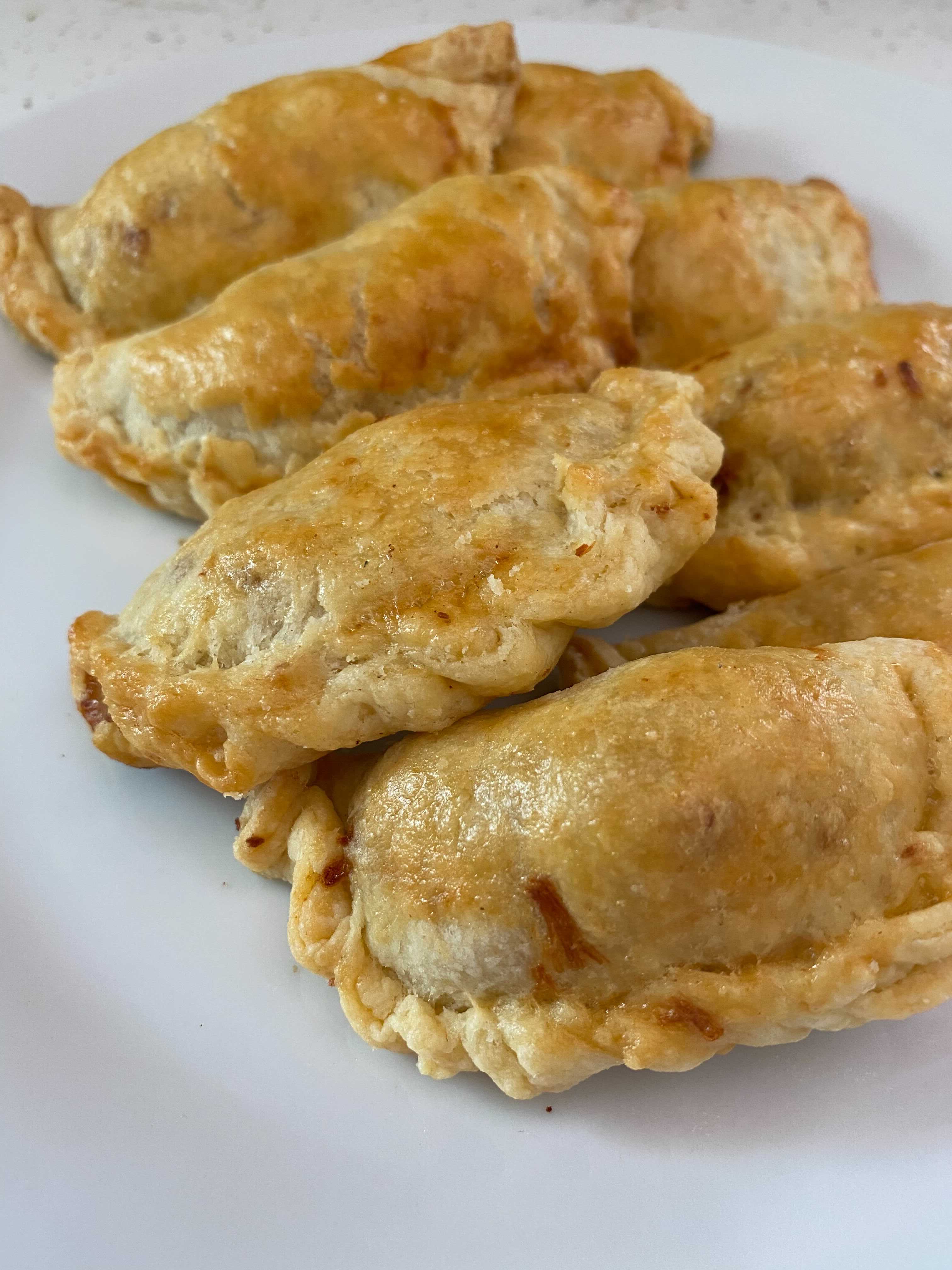 Mini Chicken Adobo Hand Pies
Short crust Pastry
1-1/4 cups of all purpose flour

1 stick of ice cold butter cut in small pieces
Pulse flour, sugar, and salt in food processor a few times.

Then add butter, pulse until flour feels almost like sand. Start processor and slowly add water until you have what resembles a coarse meal. Turn out on a smooth surface and press the dough together.

Knead dough 2 or 3 times on a lightly floured surface but be careful not to knead too much. Form a disk wrap in plastic& chill for 30 minutes before using.
Filling
1 lb boneless chicken thighs, chopped

3 cloves of garlic, minced

1/2 medium red onion, chopped

1/2 tsp salt

1/2 tsp pepper

1 beaten egg yolk to glaze the pies
Cook all filling ingredients in an Instant Pot on high for 30 minutes, or you can cook in a skillet or dutch oven on the stovetop until the chicken is cooked through. If you choose to cook it on the stovetop, make sure to shred the chicken with a fork once it is cooked. Drain any liquids.
Let the mixture cool to slightly warmer than room temperature.

Remove the dough from the refrigerator.

Working quickly so the dough does not get too warm, r

oll out on a floured surface until it's thin but not so thin it will tear easily.

Use a 4" pastry cutter (or you can use a glass) to create circles. If you have leftover dough, put it back into the refrigerator while you fill the pies to let it get cold enough to roll out again.

Scoop about 1-2 tablespoon of the filling into the center of each dough round. Crimp the edges with your fingers or you can use a fork.



At this point if you want to freeze some of the pies for easy baking later, put them on a baking sheet and freeze for 30 minutes before putting them into a plastic bag or other container for more complete freezing. To cook later, follow the below instructions but you'll need to add 10-15 minutes to the cooking time.

Arrange hand pies on a greased/oiled baking sheet. Beat the egg yolks with a fork, then brush each hand pie with the egg wash.

Poke the top of each pie with a fork to let steam escape.

Bake for 25-30 minutes at 400 degrees, or until hand pies are golden brown.
These are delicious eaten as is or youcould serve with a little sour cream for dipping.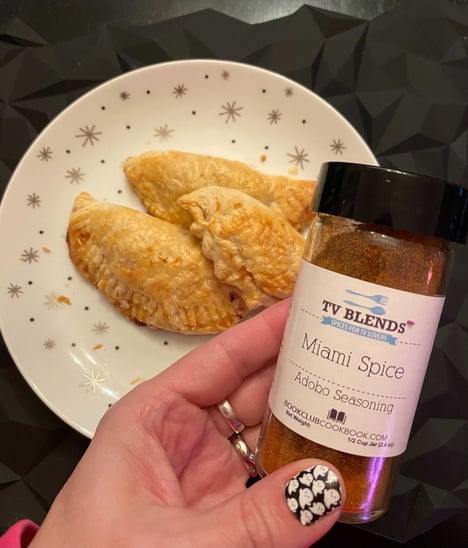 Buon Appetito!