Feast of Sorrow - Now in Paperback!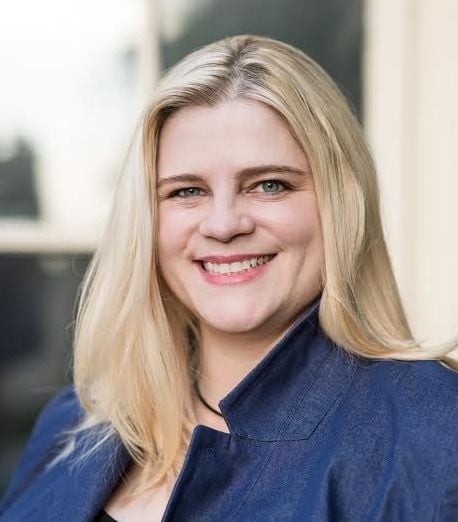 It's hard to believe that it's been almost a year since Feast of Sorrow was launched in hardback and eBook. So much has happened in the last twelve months, including:
Feast of Sorrow landed: 675 ratings and 196 reviews with a 4.08 star average on Goodreads
It also has 124 reviews with a four and a half star average on Amazon
The novel was longlisted for the Center for Fiction First Novel Prize
The novel was shortlisted for the Chaucer Book Awards for Historical Fiction
The novel was nominated for the New England Readable Feast Award
I partnered with Chef Patrick Campbell (No. 9 Park, Cafe Art Science and now The Stones Commonhouse) to do an incredible ancient Roman food history course at the BCAE.
I partnered with Chef Michael Pagliarini (Giulia and Benedetto) to do an incredible recreation dinner of foods from Apicius. For me it was a dream come true.
I spoke at wonderful libraries and events including Grub Street's Muse & The Marketplace, Writer's Digest, The Boston Book Festival, The Queen's Book Festival, The Salem Literary Festival, The Brattleboro Literary Festival and many others.

I worked with renowned chefs and historians to develop a companion digital cookbook, A Taste of Feast of Sorrow.

I had the opportunity to meet and connect with many of my literary heroes, women and men who have inspired me for years, including Margaret George, Sarah Dunant, Elisabeth Storrs, Kate Quinn and countless others.
I spent a year blogging about my publishing experience at The Debutante Ball and made wonderful bookish friends that enriched my entire year.
Numerous enthusiastic cooks recreated the recipes of Apicius, including members of the Cook the Books Book Club:
Food historian Farrell Monaco recreated two of my most favorite recipes and they are a total dream come true for me!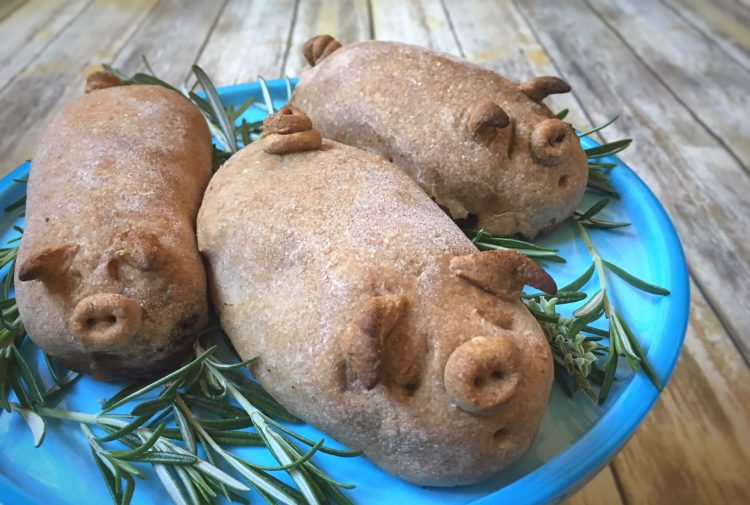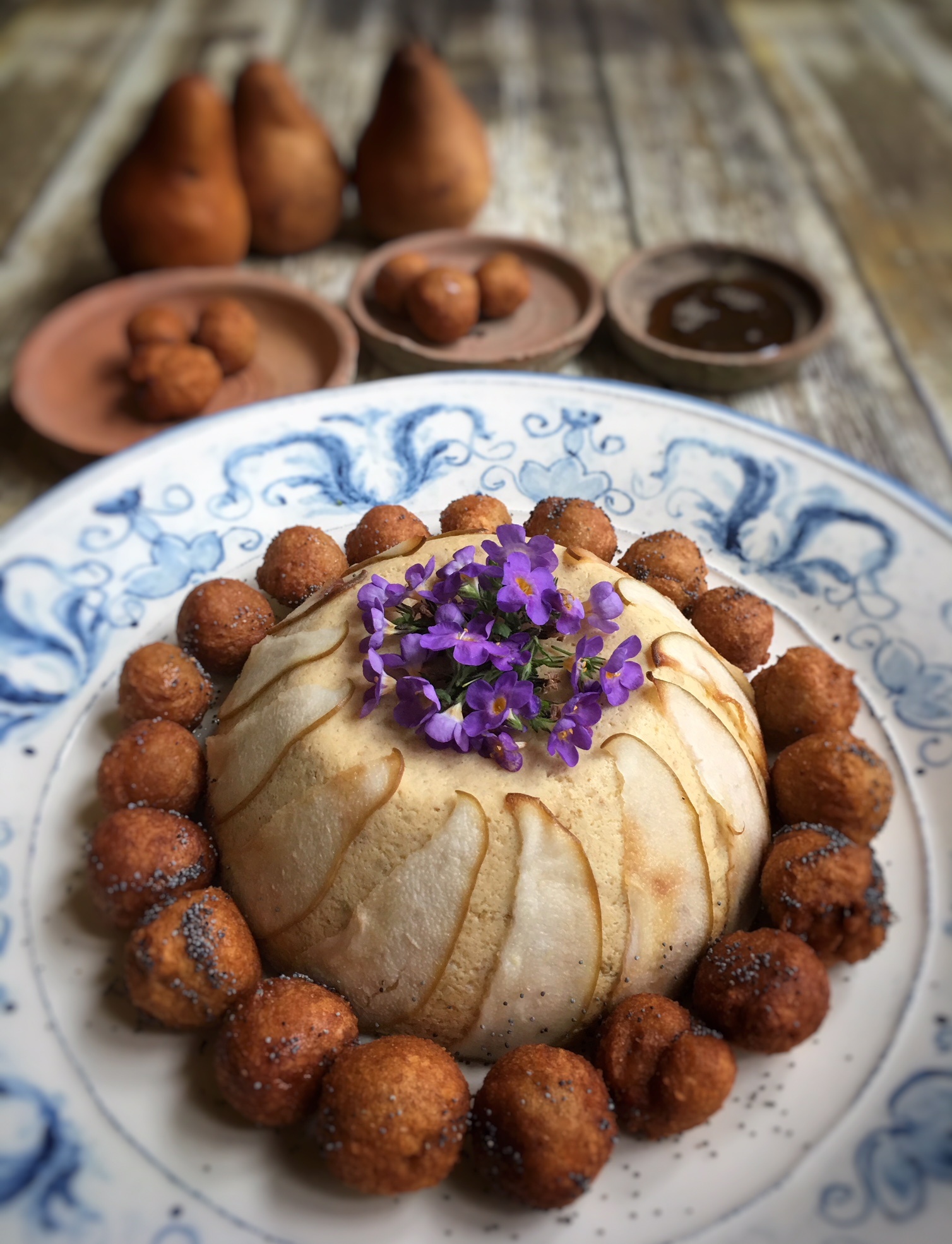 Pear Patina with Honey Fritters
And somewhere in the midst of all that, I finished my second novel, THE SECRET CHEF, which will be available in Winter 2019. Woot!
FEAST OF SORROW is available in paperback today at fine bookstores all over, or if you want the easy way out, click the Amazon link below!