On my way to 52! Reading a book a week.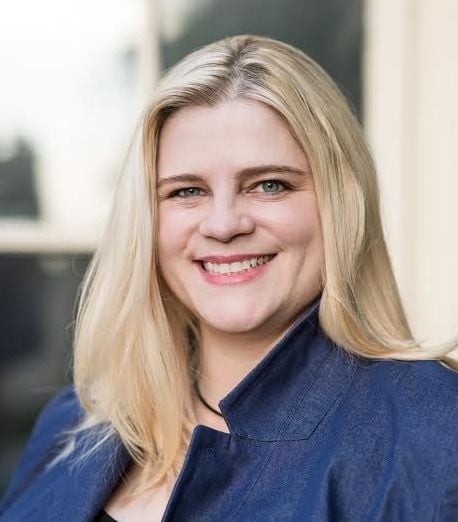 One of my goals this year is to read, on average, a book a week, or at least 52 books this year. I'm right on track...even a little ahead!
May
25. Rebecca by Daphne du Marier. At Grub Street's Muse & the Marketplace this year, I sat in on a session by the incredible Lynne Barrett. If you EVER get a chance to take a course with her, you should do it. She is my heroine of writing. Whenever I get a chance to pick her brain I do. Even the smallest bits of wisdom she has bestowed upon me has helped me make drastic course corrections with my work. But on to Rebecca. At the Grub session she dissected the incredible story by du Marier to show how you can tangle and untangle time in your stories. She told us the entire plot of Rebecca but she promised that it was still worth a read even after she had. She was not wrong! What a fantastic book. It has timeless appeal despite being first published 77 years ago. I highly highly recommend that if you haven't read it yet, do so!
24. 1Q84 by Haruki Marukami (this is a massive book, definitely the equivalent of reading 2-3 books in total). I want to read everything by Marukami. I can only imagine how much more compelling his works are to read in his native Japanese. This is a crazy book with a crazy premise. It's like an insane dream that you might have, one that you are desperate to unravel and figure out the what, how and why. I could not put this book down.
23. The Gondola Maker: A Novel of 16th-Century Venice by Laura Morelli. This is a wonderful tale about a young man who was the son of a famous gondola maker in Renassiance Venice. I loved the history, her attention to detail and I was truly invested in the characters. Funny enough, I had a conversation with Laura on Twitter which began as part of a conversation about a painting she had posted. Our conversation led me to buy this novel and two other guidebooks she has written about Venice! She's a prime example of why I tell authors that social media matters. One short, virtual conversation that we had led to me buying several books from her and telling countless others about her books.
22. Great House by Nicole Krauss. I truly enjoyed The History of Love but Great House didn't have the same punch for me. It is beautifully written--Krauss knows how to turn a phrase and I'm sure that's why this book has won so many awards. It's a very character driven work despite it being centered around the history of a massive desk. I found that I was disappointed. I wanted more about the desk!
April
21. Stella Rose by Tammy Hetrick. I stayed up late two nights in a row to see what would happen to protagonists Abby and Olivia! It's a bit outside of my normal type of read, but I'm so glad I had the chance to dig into this story. Stella Rose is a stellar (pun intended) debut novel, full of wonderful touches of the familiar in the time and place, the uncomfortable side of relationships, and romantic tension that feels truly believable.
20.The Museum of Extraordinary Things: A Novel by Alice Hoffman. Wow! This book was a bit of a carnival ride, and one I was glad to be on. I loved the mystery, the freaks, the way that Alice wove so much turn of the century NYC history into her tale. I've never been to Coney Island but this book made me want to go there just to imagine how it might have been back in the day.
19.An Italian Wife by Ann Hood. I normally love everything that Ann writes but this story was jarring for me. I found the protagonist, Josephine, to be cold and shallow and her miserable life is not appealing to read about at all. I found myself stopping halfway through which I never do.
18.Will Poole's Island by Tim Weed. Tim is a fellow Grubbie and a nice guy to boot. And he's written a fantastic book set in colonial New England. I joked with him that I could really imagine the world because I'd played Assassin's Creed 3, but it IS true.
March
17. The Secret History of Wonder Woman by Jill Lepore. A great read on how a woman with an invisible plane and invicible bracelets became a symbol for feminism in 20th century America. Fascinating because so much of it takes place here in Boston, at Harvard.
16. The Infinities by John Banville. I'm surprised I hadn't read this yet--it's a book about some of the Greek gods meddling in the human lives of a family whose father is on his deathbed. I have to admit, Banville makes me feel somewhat literary impaired. His ability to turn a phrase is amazing. It's also not an easy breezy read for this same reason.
15. The Gargoyle by Andrew Davidson. I enjoyed this book immensely except I found the ending a bit disatisfying. It's about a burn victim (I also learned FAR more about burn cases than I probably wanted to know) who meets a woman who says she's known him since the 13th century.
14. Do Androids Dream of Electric Sheep? by Philip K. Dick, Roger Zelazny. How on earth had I never read this book??? Written in 1968 it is the book that inspired the movie Blade Runner. It's very far ahead of its time, even in many ways it still is so today. I love that they are so desperate to own an animal, even if it's not real.
13. The Italians by John Hooper. If you are a fan of Italy this is a must read to understand what makes Italy the place it is today. Fascinating.
Again, also have snippets of other books in progress, mostly for research. As part of that research, I translated two chapters of this gorgeous book about Bartolomeo Scappi, the man I am writing about in book two: Il cuoco segreto dei papi. Bartolomeo Scappi e la Confraternita dei cuochi e dei pasticcieri by Furio Luccichenti and June Di Schino. That was hard but awesome at the same time. I do recommend that if you are buying Italian books from the US that you should bypass Amazon and go right to Libreria IBS. The prices are MUCH more reasonable even with the exchange rate and shipping. Stores in the US wanted around $100+ for that book whereas I got it for about $45 after exchange and shipping from IBS.
February
12. Station Eleven by Emily St. John Mandel. Post-apocalyptic world after a flu virus wipes out 90% of the population. I liked this a lot but still didn't understand how on earth they could so completely be disconnected from technology in such a short time.
11. The Rosie Project by Graeme C. Simsion. Adorable, fun book about a man with Aspergers falling in love. Except that I couldn't stop picturing Sheldon from Big Bang Theory because the character acted in somewhat identical ways.
10. The Rise and Fall of the Great Powers by Tom Rachman. I thought this was one of the more interesting and intriguing books I've read in a long while. It has an onion like effect as you peel back the layers of the girl Tooly's life. Plus the writing is truly wonderful to devour.
9. Paris, I Love You But You Are Bringing Me Down by Rosencrans Baldwin. If you love Paris, you should probably read this expat memoir. It's an interesting look at life in Paris from a bumbling ad exec's POV, set in 2007. I love that he can never figure who in the office he should kiss when he gets to work.
8. The Mermaid's Sister by Carrie Anne Noble. This was an Amazon freebie with my Prime membership and it was a good one. It's an adult fairytale about two sisters, one of whom is turning to a mermaid now that she is becoming a woman. I loved this fantastical, beautiful, emotional book.
I'm not counting my research books in the goal but I'm also reading a couple Renaissance nonfiction books, Cooking and Eating in Renaissance Italy: From Kitchen to Table by Katherine A. McIver and The Cardinal's Hat: Money, Ambition, and Housekeeping in a Renaissance Court by Mary Hollingsworth, both of which are fascinating if you are into Renaissance history.
January
7. Everything I Never Told You: A Novel - by fellow Grubbie Celeste Ng I LOVED it. Wonderful must-read about a missing girl.
6. The Code Book: The Science of Secrecy from Ancient Egypt to Quantum Cryptography - Simon Singh I read this for research on my novel. It's a fascinating history of code breaking.
5. The Paying Guests - Sarah Waters Another book I really loved. Her books are quiet and slow but you can't put them down.
4. Cambridge - Susanna Kaysen. She wrote Girl, Interrupted, which I've not read but is supposed to be amazing, right? This book was about the childhood of a rich Cambridge kid who lives in places all over the world and compares them to Cambridge MA. I found it boring and annoying. Probably because I could not identify on any level with said rich kid or her family and it reminds me precisely of what I don't like about spending the last 20 years of my own life in Cambridge--the snooty elite.
3. The Serpent and the Pearl (The Borgia Chronicles series Book 1) - Katherine Quinn. I think this author is a kindred spirit, writing books about ancient Rome and this one about the Renaissance and Giulia Borgia. If you like historical fiction, check her out!
2. Mr. Penumbra's 24-Hour Bookstore - Robin Sloan This was such a fun book. The premise was a bit out there and a bit too Googly but that was part of the ride.
1. Olive Kitteridge - by Elizabeth Strout. I saw her read at a Grub event a few years ago and found her fascinating. Plus with the movie and the Pulitzer, I figured I better read it. I liked it quite a bit but generally not my cup of tea (although I do find myself thinking about parts of the book now six months later). It will be interesting to see how the movie handles the structure.
Related articles