Tasting Life Twice
Author Crystal King muses on life, history, writing and food.
Posts about 52 books in a year: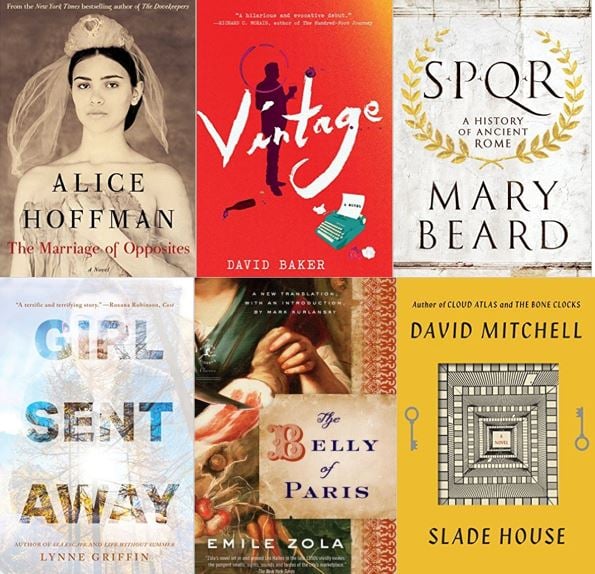 My 2015 New Year's Resolution of reading 52 books in 2015 is complete! I even did better than that and read a few more too.
60. Slade House - David Mitchell Ending the year with Slade House was a good decision. I slurped it up in about two nights of reading--it was that good. It's one of the most unusual ghost stories that I've read. Mitchell toys with point of view in the most artful of ways and his method of telling the story across the decades is equally masterful. I didn't find it to be a scary story, just one that kept me wondering what on earth might happen next.