It's the sticky part of July, nearly the dog days of summer. My mind has been jam-packed with planning for both the fall, and the winter launch of my next novel, THE CHEF'S SECRET. In the midst of that, I've had my mind in a swirl with a variety of other projects, books and ideas--many of which I think might be of interest to my readers and potential readers, so let's unpack it all:
THE CHEF'S SECRET comes out on February 12th, 2019. It seems like a long way away, but there is SO much to do before it arrives. This novel is about the secret life of Renaissance chef to the popes, Bartolomeo Scappi. The core editing is done, and soon I'll receive the final pass pages, which are the pages as they will look in book form, printed out for me to read for final edits. There are two rounds of this before it's all done.

In the meantime we're working with early readers for blurbs and reviews which is a little harrowing as it's the first time the book is sort of out in the world. I'm also in the process of putting together another cookbook which I find especially fun because I get to work with all sorts of food bloggers, cookbook authors, food historians and celebrated chefs. If you want to pre-order the book you can do so at the booktailers at this link. Stay tuned for the cover reveal sometime soon!


If you are hankering for a Renaissance recipe while you wait, here's one for Scappi's braised beef that I interpreted awhile back.


There are cherries in that dish and speaking of cherries, I'm completely and utterly obsessed with this easy cherry caprese no-cook dish. My photos of this delicious creation do not do the dish justice--Molly at Yes To Yolks is an insane photographer too. Including it here to entice you to visit her site and go try the recipe. It's freaking amazing.


I read like a fiend and want to share a few of my favorites of the summer so far. I'll stick to the books that are readily available and not the advanced reader copies I've devoured (one of the nice perks of being an author!).





An Ocean of Minutes by Thea Lim: This book really knocked me over. It's a time travel book, but set in the past. It's a book about immigrants but in a time that is not their own. It's a book about discrimination, but not at all in the way you might imagine. Just pick it up and read it...I suspect you'll devour it like I did.

Medium Raw: A Bloody Valentine to the World of Food and the People Who Cook by Anthony Bourdain: I hadn't read this early on and now with his tragic death, I felt like I should take the time. It was so hard to read, particularly the parts about his daughter and how much he loved her. My heart really goes out to her and to his family and friends, and even more so after reading this. He was such an incredible storyteller and we have lost one of the smartest and wittiest lights in the world of food.

The Lost Family by Jenna Blum: I've loved Jenna's other novels, but oh this one just ate right into me, partially because it's about a chef and it's a novel full of food, but also because I was sucked into the world she created, moving with the characters, feeling alongside them all. It's a big book in its span of three decades and the historical research that Blum did to bring it to life is impeccable. It's a novel of immigrants, a novel for foodies, a novel of family, a novel of beauty and a novel of love and loss.

The Reminders by Val Emmich: I read with Val last fall at Robin Kall's Point Street Reading Series and picked up his book. But for some reason I didn't get around to reading it right away and woah, I was remiss. It's a wonderful, feel-good, heart-warming book about love and loss and an extraordinarily unique young girl with picture perfect memory. The world is a mess right now and if you want a happy escape, this is the book for you.


In another part of my life, I'm also a social media professor with the amazing marketing software company, HubSpot

(my site is built on their platform and I run my newsletter and social media through it as well). My big project that just launched with them is one that you might find interesting--a free social media certification that will teach you everything you need to know about using social media to build your business and promote yourself. It's not about HubSpot and it includes a wide variety of social media experts in the course. I'm so excited to see it out in the world and how much it's helping people understand social media. Check it out for free here!


I'm heading to Bologna, Italy this fall to do some research for my third novel. And since it's also a novel about food, what a better place to go than one of the most important food capitals of the world? And you can bet I'll be trying all the bolognese I can--it's always been my favorite pasta dish. But one thing you might not have known is that there is no such thing as spaghetti bolognese. If you aren't using tagliatelle it's not bolognese. And you can bet I'm going to try and hunt down the solid gold example while I'm there!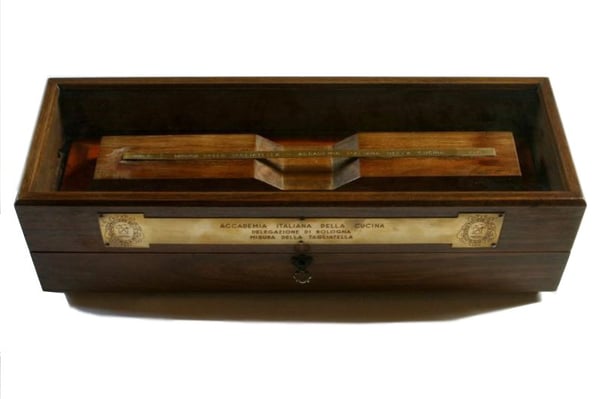 And finally, I've been hard at work on a resource on everything you might want to know about the foods of ancient Rome, including recipes and books to explore further. Just click the link below!