Sauce for mushrooms - An ancient Roman Recipe from Apicius

This is one of the very first recipes that I made when I first started diving into the cookbook Apicius as part of my research for FEAST OF SORROW. It calls for caroneum which is a bit tricky to know exactly what it might have tasted like but it was a reduced grape syrup of some sort. I recommend that you substitute sapa (sometimes called saba) or vincotto, which are essentially just different names for grape must, and either would be delicious in this dish. They are easily acquired at specialty food shops or Amazon.com.
Sauce for Mushrooms
Apicius 7.13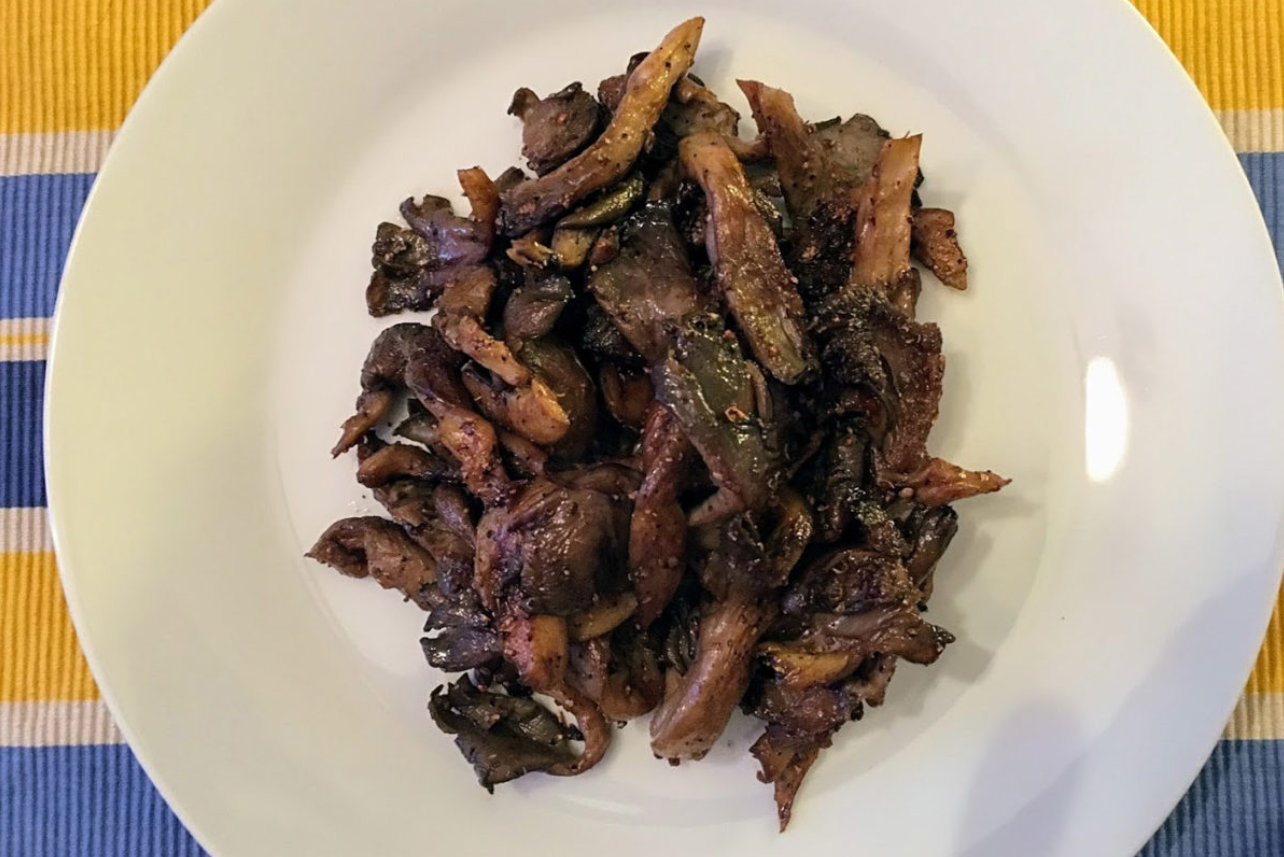 This is a simple but delicious dish that makes an excellent accompaniment for steak.

4 Servings
Preparation
1. Add oil to a hot pan. Add mushrooms and a pinch of salt.
2. Cover pan and let it cook for three minutes on medium heat.
3. Add vincotto, pepper and coriander. Stir to combine.
4. Continue cooking for another three minutes. If the mixture looks dry, add a little bit of water and reduce. Serve hot.
Want to learn more about the food of ancient Rome? Check out my page all about the foods, customs and recipes of that bygone time.
---

Or, if you just want more ancient Roman recipes?
Check out the free digital download of the FEAST OF SORROW cookbook: