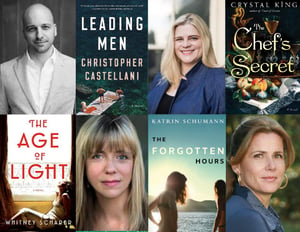 In 2005, I graduated with my M.A. in Critical & Creative Thinking. I had a thesis which was, essentially, a book proposal for creative writing exercises for authors in progress. And I needed to figure out how to get it out into the world. Enter in GrubStreet.
The story of how I became involved with the independent writing center is a long one but there are a handful of people I've known from the very beginning of my relationship with Grub, including Christopher Castellani, Whitney Scharer and Katrin Schumann.
These three have lifted up my spirit, inspired me, believed in me, and over the last 14 years, have become people I consider to be dear friends. I can't even begin to count all the dinner parties, concerts, cocktail parties, and bookish events we have attended together. We have laughed, commiserated, plotted, and worked side by side on projects that help other writers. When I drag my husband along to book events, it is their husbands that he gratefully hangs out with. These are people I hope that are in my life forever.
I am reminded of something that the ancient Greek philosopher, Epicurus, once said:
It is not so much our friends' help that helps us as the confident knowledge that they will help us.'
And that could not be more true of these three. They are among the most generous, kind, and wonderful people I know. They have always had my back and I am so grateful for their friendship.
And how crazy is it that we're all launching our books at the same time? I have had the great fortune, and honor, to have had early reads of all three. These books all made me cry, laugh, and fall in love with the characters.
So let's talk about these books, shall we?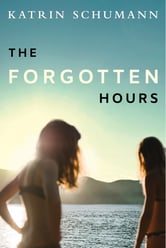 Katrin Schumann's fiction debut, THE FORGOTTEN HOURS, is a moving one, fitting in this #MeToo movement, about a family and friendship torn apart by allegations of sexual abuse. A quick summary: With her father coming out of an eight year stint in prison, 24-year-old Katie Gregory is forced to grapple with memories from her past--and how her high school best friend's allegations against her father changed everything she knew about the world. This may sound a bit heavy, but it reads like a dream, and once you pick the book up, you won't be able to put it down.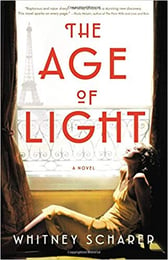 Whitney Scharer's debut, THE AGE OF LIGHT, is a gorgeous glimpse into the life of a figure, Lee Miller, who is often overlooked in the wake of her famous photographer mentor, Man Ray. 1930's Paris comes alive as the reader falls into the midst of their tumultuous relationship and Lee's struggle to be recognized for her own art. Bonus for me--it's full of incredible descriptions of food!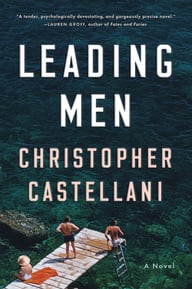 For a taste of 1950's Italy, and a look at the life of famous playwright Tennessee Williams and his partner, Frank Merlo, look no further than Castellani's fourth novel, LEADING MEN. It opens at a party held by Truman Capote, and immediately immerses the reader into the glamorous, yet emotionally complex life they lead. I fell in love with Anja, their movie star friend. It's a book about the highs and lows of fame, and its tragic effects on people who live within that famous orbit.
Katrin's book came out February 1st, Whitney's on February 5th (today!) and both Christopher and I launch our novels on February 12th.
Fortune was smiling on me when she introduced these people into my lives, and even more so when their beautiful books found their way into my hot little hands.
If you want to help us all celebrate, we'll be doing a READING OF EPIC PROPORTIONS at Trident Booksellers on March 14th. Join us!
And of course, my own book, THE CHEF'S SECRET, will be out next week. It's a book full of love, mystery, intrigue, and of course, food!