Your Holiday Gift-Giving Extravaganza!

I'm thrilled to announce a few special gifty opportunities for you this November!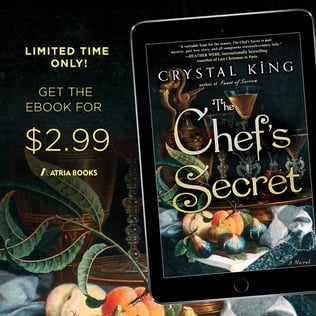 The first is that THE CHEF'S SECRET is a
for all of November! That's right, the ebook is a steal at $2.99. It should be available on other platforms in the next week or so, but head on on over to Amazon now if you want to feast on the delicious story of the world's first celebrity chef, Bartolomeo Scappi, read about the mysterious life he led, and the nephew who is on a quest to uncover the secrets of his uncle's life. It's a foray into the world of Renaissance Rome, full of food and feasts, forbidden love and even a bit of secret code! Great for you, but also nice as an early gift...yes, you can gift Kindle books to people!
---
The second is that I'll be at the Hotel Commonwealth on November 18th as part of a wonderful holiday event to benefit The Boston Book Festival and Raising a Reader MA, hosted by Ben & Tonya Mezrich.
It's free to attend, but PLEASE RSVP BY MONDAY, NOVEMBER 11 , 2019 - RSVP HERE
Brookline Booksmith will generously donate 20% of book sales to the Boston Book Festival and Raising a Reader MA.
And look at this amazing author list of people you can meet and have sign a book! I'm in awe!
AMY CUDDY • BEN MEZRICH • BILL BRADLEE JR. • BRYAN RAFANELLI • CHRISTINA THOMPSON • CRYSTAL KING • DAVID SINCLAIR • HANK PHILLIPPI RYAN • IRENE LI • JACOB KRAMER • JEN DEADERICK • JEREMY SEWELL • JOE FINDER • KIMBERLY AULENBACK • MEREDITH GOLDSTEIN • ROB COCUZZO • SANDRA MILLER • SUSAN COOPER • TONYA AND BEN MEZRICH • TONY TJAN • WILLIAM MARTIN
---
And the third is that THE CHEF'S SECRET has been highlighted in The Book Club Cookbook's holiday gift guide! Head over there and join their mailing list for your chance to win a hardback of the book. While you are at it, you really should pick up some of their spice blends. I mean look at these adorable names! What a seriously great gift for a food and book lover!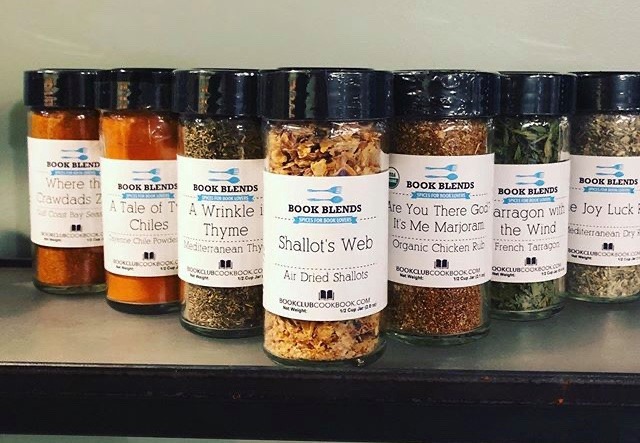 And if you do decide to snag a copy of The Chef's Secret on Kindle and are feeling adventurous, you can pick up the companion digital cookbook, for free, here: